Events at Holy Trinity Church
Rugby, Cricket and our Egypt Mission with St John the Baptist Church
Egypt Mission
The Egypt Outreach Mission has been running for a number of years. Each year a team of about 8 to 15 people from Holy Trinity Church and St John the Baptist Church join to go and pray for Christians in Egypt. We work with a local pastoral team in Egypt (who we won't mention for security reasons). These people are part of the secret church that we take so much for granted. Their commitment is a tremendous encouragement to us. Look out for some pictures and a testimony on the site at the return of the team in Mid April 2003.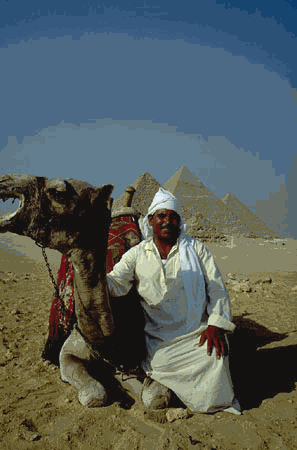 Rugby
Watch out… we certainly will. After a successful big screen trial, we will be hosting some big screen events at the church. So come and enjoy a smoke free, cinema/local-pub style evening of rugby with some vocal supporters… You got to get warmed up for the Rugby World Cup 2003.
Cricket – We Remain the Champion
After a hot, hot, hot day and a hot, hot, hot game, HTC came up trumps against St. John's, again. Go boys. The man of the match was Bennie! He bowled with pace and accuracy to claim some great wickets and then went on to score an unbeaten 41 runs!!! The biggest hit of the day was struck by Craig Diesel, knocking a huge six over cow's corner – a 'la Hansie. All in all, the about 30 run victory margin was rather impressive. We hope that David is able to use his time away to recover from the calf strain he aggravated during the game and that by the time you read this all the aches and pains of unexercised limbs have passed. We look forward to our next victory!